Along with a broad, multidisciplinary range of applications, this year's conference will include themes in biological (hard and soft) tissue imaging, understanding materials in 3D and recent advances in hardware and software tools.
Workshops will be taking place on Wednesday 11 September and the Symposium on Thursday 12 September & Friday 13 September 2019.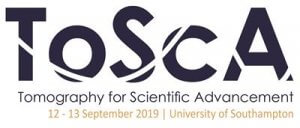 Let's meet at Tomography Technical Days.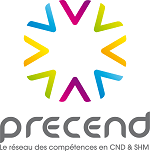 Visit us at

ENOVA EVENT

(3th 4th April,2019) – BOOTH MEZZA-B18
The exhibition of innovation in electronics, measurement, vision and optics.
COME AND VISIT US!
Visit us at

ICT CONFERENCE

(13th 15th February,2019) – BOOTH 4 
Since the conference continues to grow, it has been held annually since 2016. After the experts turned Belgium into the iCT capital in 2017, the experts will make a guest appearance in Padova, Italy in 2019 (www.ict2019.org). The conference is organized by University of Padova in collaboration with the University of Applied Sciences Upper Austria.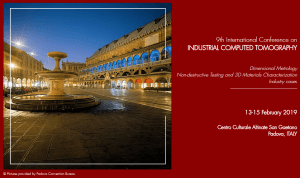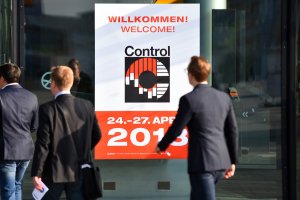 Visit us at CONTROL (24th 27th April,2018) STUTTGART GERMANY (BOOTH 8208 – HALL 8)
The Control international trade fair for quality assurance, which will be held at the Stuttgart Exhibition Centre from 24 to 27 April 2019, provides suppliers and users with a globally recognised technical event which is focused strictly on relevant issues. The trade fair explores all pertinent aspects in theory and offers a highly practical presentation of current worldwide offerings for useful technologies, processes, products and system solutions in the field of industrial quality assurance
Visit us at ICT CONFERENCE (6th 9th February,2018) AUSTRIA WELS CAMPUS – BOOTH S16
The University of Applied Sciences of Upper Austria in Wels has been operating X-ray CT for industrial applications for 14 years now. "At that time there was no international conference, so I just invited all the specialists myself, without further ado," says Prof. Johann Kastner. Initially, it was a small German-speaking meeting, but soon it grew to become an international conference. Now, it is a major event in the calendars of experts and industry leaders.