Our strong expertise on CT software to power Robot CT installation allows us to propose a validate offer for industry 4.0 inline inspection.
Our mission is to support you from feasibility step to the deployment of your 3D NDT robotic cell.
Our goal is to offer, a simple to operate, fully automated NDT robot CT cell.
The Challenge
Robot CT designs answers all inline questions
With classical industrial CT systems, it is nearly impossible to address all or parts of those problems:

To scan large part

To reach inline high speed throughputs

To be flexible to inline manufacturing constant evolution

To be reliable in harsh environment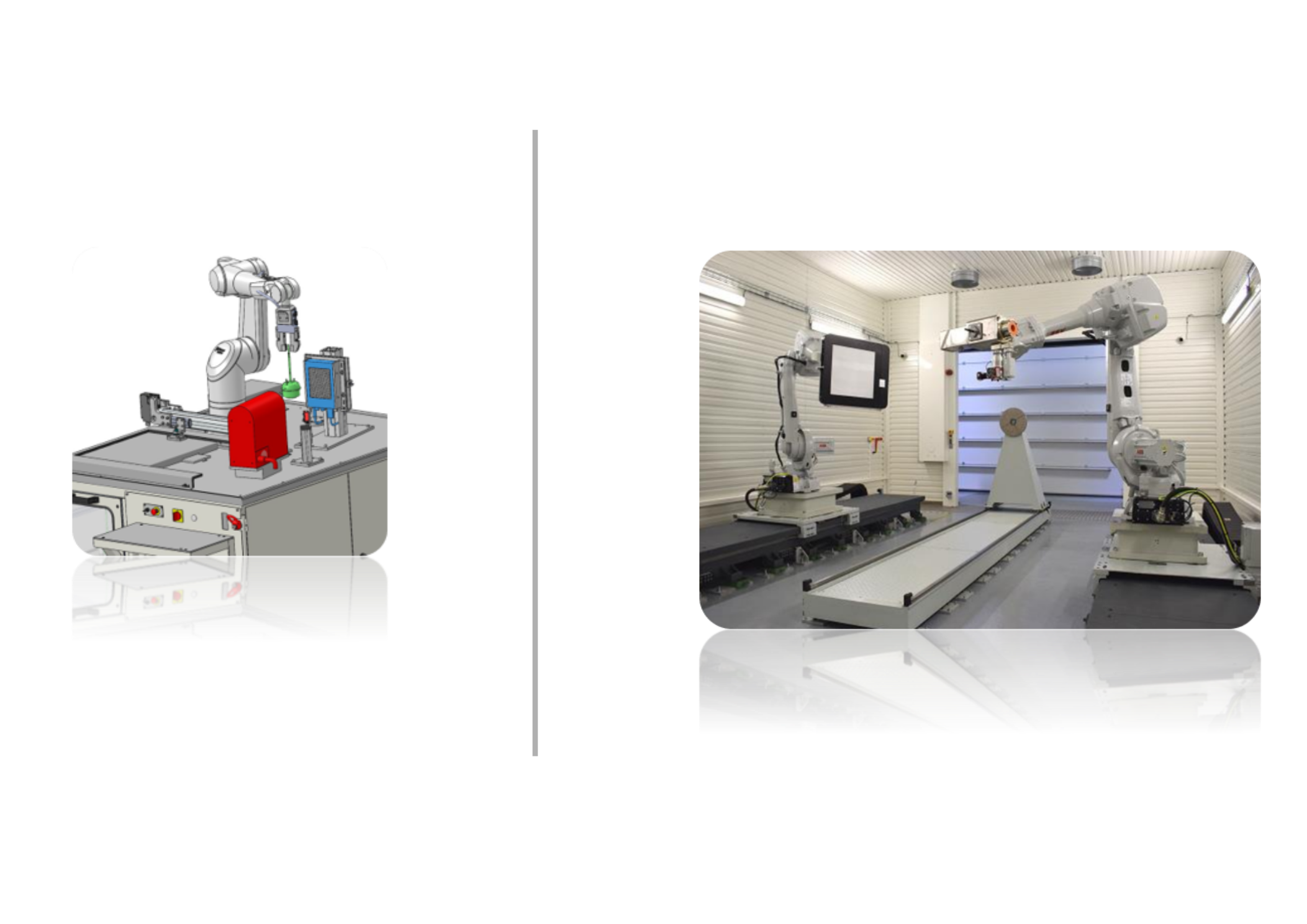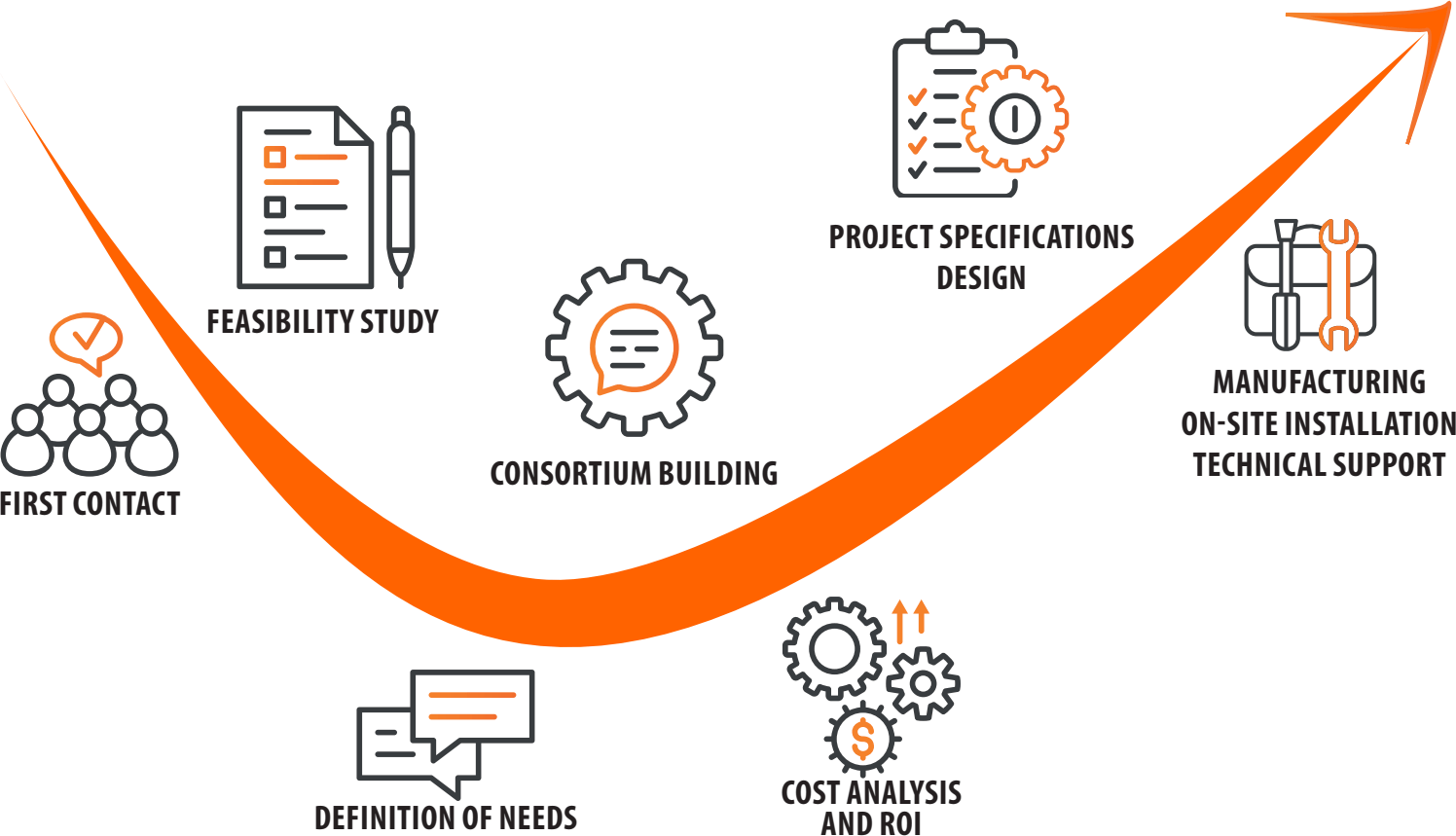 Our offer
For the first time, in the domain of 3D X-Ray NDT, our offer meets all the criterion of the industry 4.0.
Are you eligible to inspect your production with a Robot CT cell?
Get your answer in 10 days with our Feasibility Study
Goal:
Identify / Characterize / Quantify your needs to see if your production is eligible for Robot CT inspection
Method:
Numerical simulation of data and defaults
Screening of detection strategy and trajectories
Delivery:
Report of detection and key information for the implementation of your NDT X ray robot solution
Note:Digisens is accredited by the French government as a research organization thus studies are eligible to French taxes exemption (CIR).
Budget
Not only smart but also cost effective
Robot CT is commonly doing the job of 6 CT conventional cabinets.
Operating costs for robots, because they are rugged, are a fraction of those for CT conventional cabinets.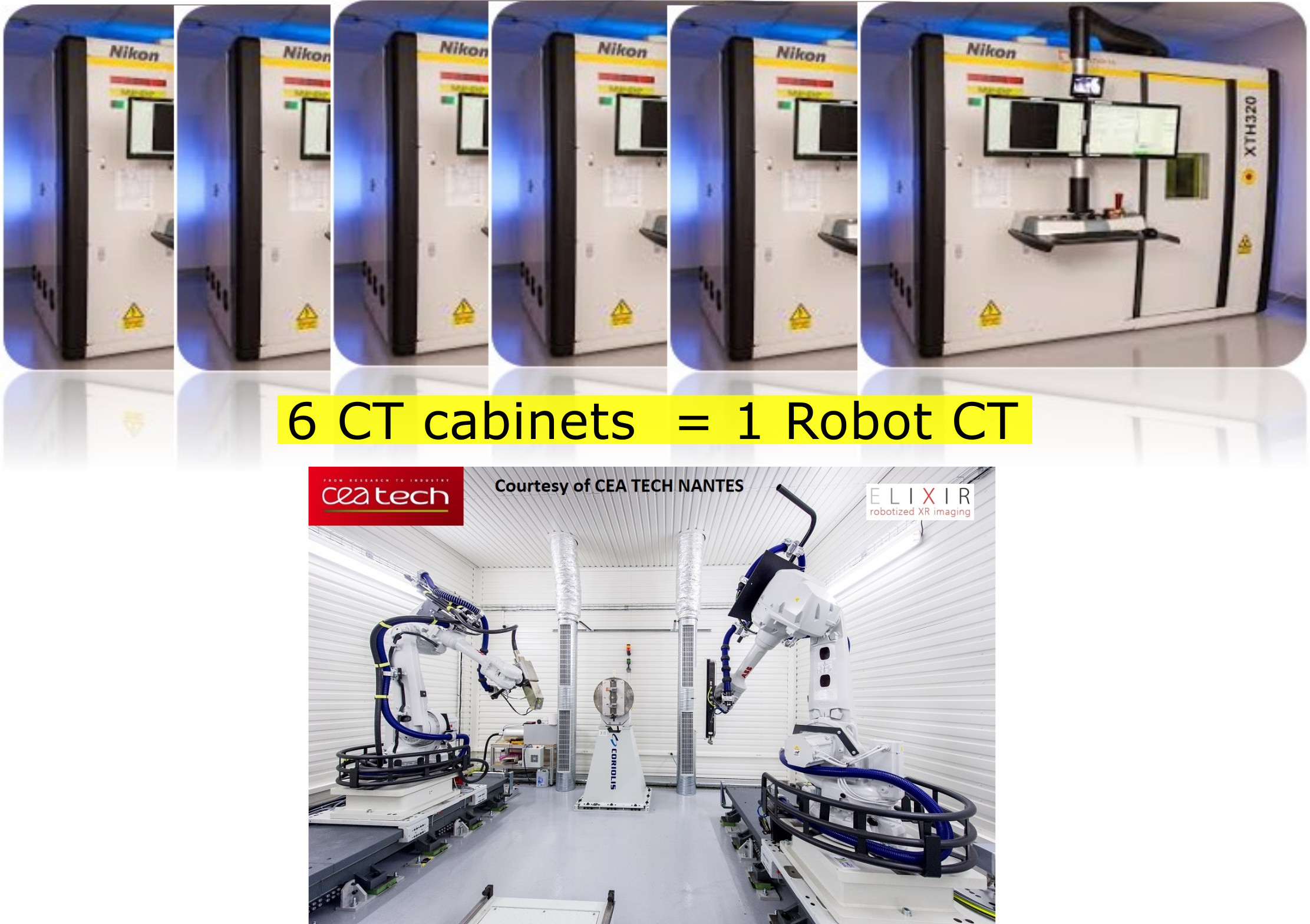 Integration
Under control and risk free
Digisens brings an all integrated 3D NDT software solution. All developments are made in house. It is a clear advantage to match the inline speed process for default detection rules. And to bring the technical assistance you need all along your system life.
Only a small consortium is needed by adding a robotic integrator.
An industrial robot integrator of your choice (or recommended by Digisens) will be associated in the early stage of the project. No exotic hardware (robots, computers) is needed and work packages are clearly identified for an efficient and seamless execution.
Design is based on simulation tools to insure a risk free step by step and affordable approach for your Robot CT solution.