Snap CT – CT Reconstruction Package
SnapCT : Not just a MULTI GPU CT reconstruction engine
Coded in multi gpus, Snap CT is known for its extremely high CT reconstruction* speed. But Snap CT is a true reconstruction environment, not just a CT reconstruction engine. Snap CT is highly versatile, it is capable of processing Cone Beam data (CBCT), tomosynthesis data and synchrotron data, and also non-circular robotic trajectories. With Snap CT you can choose to use iterative or FDK algorithms, pre- and post processing filters and a powerful metal artifact reduction tool. These can be linked to a Digisens-exclusive metrologically calibrated phantom.

—
Snap CT is available in three versions:
XCT
The Snap CT module adds reconstruction capabilities to our Digi XCT software suite (see the visualization and quantification modules proposed here). Snap CT uses visualization windows to calibrate and adjust the various filters. This version is available and compatible with most CT.
There is a wide range of options and configurations. Please contact us for more information.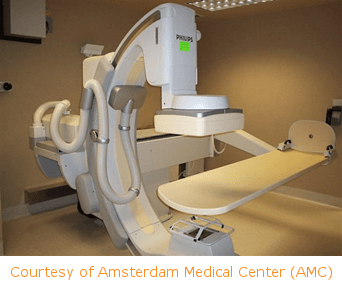 OEM
This version is intended for medical and industrial CT manufacturers. It equips over 1 000 systems on the 5 continents, it is therefore a tried and tested reconstruction engine. Additionally, our team can adapt it to your needs.