Is it worth to upgrade your 2D system to CT?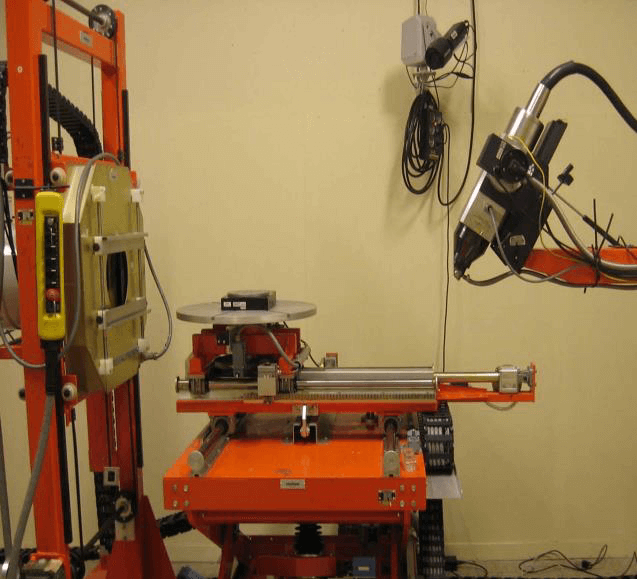 Why a 3D representation?
Such is change. Just like in the medical field, industry and science are turning more and more towards 3D imaging for X-ray applications. There is an undeniable advantage for "removal of doubt" with a three-dimensional representation. A 2D image is just the projection of a volume on a plane.
Let us imagine a lung X-ray. With a front view it is impossible to determine whether a suspicious shadow is inside or outside the lung, due to the projection effect mentioned. This non-superposition is a very easy to understand advantage of 3D and there are many others (see our 2D to 3D XRay system pack ). But let us go back to our move from 2D to 3D, it still raises many issues.
There are two essential questions:
– How am I going to produce my images?
– How am I going to represent and interpret my 3D images?
Produce 3D images
Here we will deal with the first question, how to produce 3D images? And we therefore imply from the beginning of this article that we are able to produce 2D X-ray images. In industry, and in the non-destructive testing services of the aerospace, foundry and automobile sectors, this is very common to have X-ray tubes and the means of recording the images. Of course, many manufacturers produce industrial inspection or medical and scientific diagnostic systems in 2D radiography and are now moving towards 3D, but that is a different logic.
Perform 3D X-Ray examinations on a reasonable budget
Here, every morning when I open my X-ray room and hear talk about tomography, I ask myself if it would be possible to perform 3D X-ray examinations on a reasonable budget?
Firstly, you need to change to digital imagery. Tomography will not be possible using analog images. This is also a good way to support a request for investing in a digital sensor, since this is the only way to obtain 3D imaging.
This is the first link in the digital chain. The current models of digital sensors (preferably flat, but also works with an image intensifier) are – for several years – well adapted to tomography.
The second important element is the manipulator. There is normally one in the X-ray room, but in 90% of cases the system lacks a rotating table. It is a key component. This is because tomography "feeds on" 2D images.
The object must be able to be seen from all angles. Then, from these views, by deduction and comparison of the different absorptions of each point with respect to each other, the computer program will place each point in its unique position, thus reconstructing the part's volume.
The rotating table is therefore the second investment to be planned for, a wide range of these are available at the suppliers', to meet all the step, rotation, and object size and weight objectives. Using our tube, we are now able to obtain a set of n images (n= 360, 720, 1440, etc. according to the required precision) i.e. radiographs of the object.
The system's geometry
Before transferring these images to the computer, an essential point is still missing. The reconstruction program must precisely know the system's geometry. Otherwise we will obtain a blurred volume incorrectly situated in space. For this, either we have the room's absolute indexing (which is never the case with older installations) or we use indexing test patterns.
This is a little tedious but at Digisens we have worked very hard on the question. We have done everything to automate the procedure as far as possible for the operator. Metrological calibration guarantees the highest precision and the use of test pattern indexing prevents all risk of error. The geometry is finally sent to the computer where the program will reconstruct the digitized object and its representation as a 3D volume.
This brief description of the conversion is now complete. Our customer feedback on around ten 2D to 3D installations indicates a high use of the 3D function. It is judged to be a reasonable investment. For our customers it is therefore a viable alternative compared to the cost of a turnkey machine.  This closely corresponds to their progressive development expectations.
Converting the 2D room to 3D allows them to become familiar with the technology.  It prepares them for a smooth ramp up in demand and in the specification of a possible 3D-only dedicated system.